You know, there is a long time after the last post, now we got vmos pro, the all-new vmos version.

Changes About VMOS PRO
The latest vmos version is 1.1.15, There are many differences between vmos,  We summary like these:
You can choose Android 5.1 or Android 7.1.2 ROM
Most ROM is base on 64bit
All the ROM can be as an image, So you can use VMOS Pro running multiple ROM at same time
The all-new APP UI, Modern and beautiful
You can Choose ROM with or without GMS or Xposed or Root, it all you choice
It supports the real camera now
You can even save your own ROMs

You can run app with 2 or more images background, you can customize your ROM like DPI, Screen refresh rate, even phone model.
VMOS PRO VIP
But for now vmos pro is only for the Chinese version, and there are more changes you may not want to accept
You have many choices about ROM, but some of them need you became there VIP, of course, there will be many rights like no ads, more image running at the same time.
You can try vmos pro by yourself, and come back here discuss, The most important thing is vmos it becomes more and more useful and easy to use even it want your money.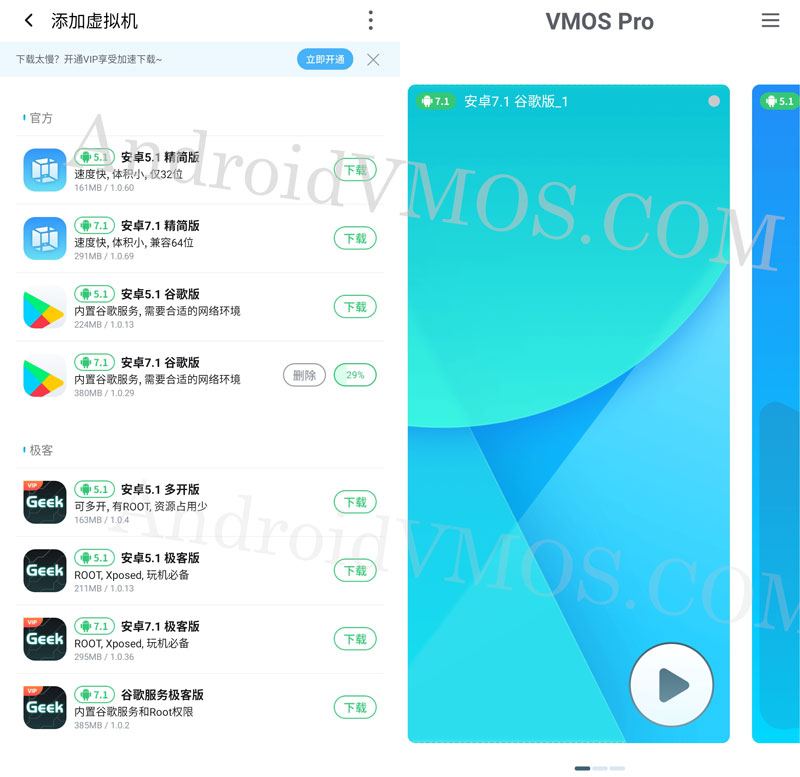 Download
Download vmos pro from here: vmos pro apk , you can check all the download links here.